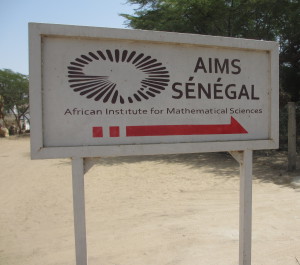 Lectures
"Introduction to topological acoustics" (2020)
Introductory lectures (6hrs) to the field of topological insulators and their application in mechanics and acoustics. Given in the Master "Wave Physics & Acoustics" of Le Mans University.
Key notions: Bloch-Floquet formalism, edge modes, SSH model, Berry phase.
"What the hell is Quantum Mechanics?" (2014)
Introductory course (30hrs) in quantum mechanics at AIMS Senegal. The course included tutorials and assignments.
Access the lecture proposal (plan).
Key notions: Wave particle duality, uncertainty principle, Schrödinger equation, Harmonic oscillator, Tunnel effect.
"Introduction to electrostatic and magnetostatic" (2010-2011 and 2011-2012)
Lecture (30 hrs) given in the PSCO class of Orsay University Paris-Sud 11.
Access the lecture notes (French).
Key notions: Electric charge, Electric field, Electrostatic potential, Magnetic field.
"Mathematics for physicists" (2010-2011 and 2011-2012)
Tutorials (39hrs) in the Magister of Orsay University Paris-Sud 11.
Key notions: Differential calculus, Complex analysis, Fourier transform, Distributions.
Outreach events

Public demonstration of a cloud chamber – Outreach event with 17 high school students and 2 high school teachers at the University of Nottingham (Widening Participation Scheme awarded, June 2017).
Organizer of a public conference on "the role of fundamental science in society" in ENS Paris with the association Labyrinthe (23 June 2016). Access its summary (French).
Supervision of discovery internship of 2 high school students, (association Paris-Montagne, 2011).
Public talk "the Unruh effect" – Popular science conference on "le rien" in Collège de France (Paris, June 2011).
Oral exams in mathematics ("colles") in first and second year of "Classe préparatoire".
Sections: MPSI and MP* (2008-2009 and 2009-2010).